Churches themselves are exempted and concessions have been made by the Obama administration so that insurers would pay for the birth control pills and other contraception for church run entities like hospitals, but not the hospital itself. This however is not good enough for the Conference of Catholic Bishops who claims they have a right to violate secular law in the name of Religious Freedom. Ironically this is the same thing purveyors of
Sharia Law
wanted, yet somehow that was different.
Just what is the history of these type of claims?
The claims that religious [Christian] law should supersede secular law have a long history in America, particularly in the South. Here are a few examples that are worth bearing in mind before we succumb to the wishes of the Bishops.
"The right of holding slaves is clearly established in the Holy Scriptures, both by precept and example".
~Rev. Richard Furman, President of the South Carolina Baptist Convention, 1823
Source: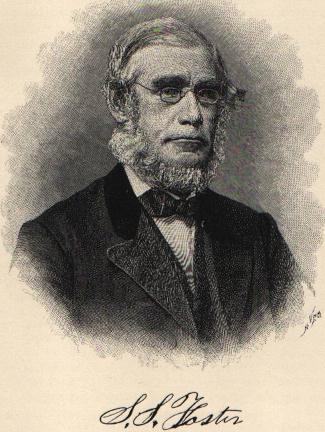 "I draw my warrant from the Scriptures of the Old and New Testaments to hold the slave in bondage".
~Rev. Thomas Witherspoon, letter to the Emancipator, 1839
Source:
"The extracts from Holy Writ unequivocally assert the right of property in slaves".
~Rev. E.D. Simms, Professor Randolph-Macon College
Source:
"Slavery was recognized accordingly by Christ and his apostles. They condemned all intermeddlers with it".
~Rev Nathan Lord, President, Dartmouth College
Source:
In America we have a history of people who wish perpetrate horrific acts and then claim they have a right to because of religious freedom. While objecting to paying for birth control pills or health care is not in the same league as slavery, it does put their so-called moral authority in question. However if one were to take their claims literally, as was done in the South prior to the civil war, there are a number of crimes that could be justified under the banner of religious freedom. The bible calls for not only slavery, but
killing of children
that back talk to parents, and killing people who dare to
work on the Sabbath
. How can they justify claiming religious freedom for something not even mentioned in the bible and overlook what is? The real reason seems to indicate that this is less about religion and more about suppressing women's rights and a Republican political agenda.
Bottom Line
Catholic nuns see it differently, very different than the Bishops and Vatican. It is worth noting that last month the Vatican accused the
LCWR
[Leadership Conference of Women Religious], which represents 57,000 American nuns, of promoting "
radical feminist themes
". The Vatican letter blames the LCWR for being too "silent" on issues such as "the right to life" and for protesting the Catholic Church's "
approach to homosexuals
" which the Vatican
laughably
considers sinful. So while the church claims to be concerned about morality, they are essentially telling nuns and women in general to shut up, your just women, you don't matter.